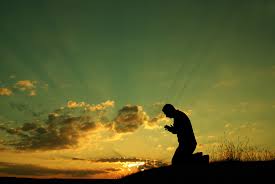 Would you be willing to explore spirituality if I told you it would make you more resilient?
There is one question that I have been asked more in the last several months than at any other time in my business career. The question is: "How do you survive this economy?"
I know at some level I am being asked the question because those asking know we have forfeited ownership of one of our beloved hotels. Our ownership fell due to the convergence of economic factors. We had gone as far as we could personally to financially sustain the business. That answer is actually too obvious so, I could tell that was not the real question.
My best professional guess is the question they wanted to answer was this: "How do you remain so happy even though you lost one of your beloved hotels and all you had financially invested?"
That answer is actually easy: "When the going gets tough, I rely on my spiritual beliefs and practices twice as much as when things are going well."
Not the normal business answer, I know. Yet it is my answer and I am sticking to it. Here specifically is what I mean.
Spiritual beliefs are those things I believe in relative to the question of "is there a God" and practices are those things I do to connect with my God in order to bring my own spirit alive.
Here is what I actually do. I sit first thing in the morning and just be still for about 20 minutes. For an extravert who values action, this is no small task. Or I should say, 20 years ago when I began, it was no small task. Today, that one task defines the tone of my day and I look forward to it with the same anticipation as I do my warm cup of coffee. After the stillness, I pray (prayer is my preferred spiritual practice. I also appreciate meditation). And I always write. I write about my dreams — if there are any from the night before that I can remember. I write about people, places and things I appreciated about the day before. And I usually write about what I intent to create for my day going forward.
· Stillness
· Prayer and/or meditation
· Writing
Three small steps you can take to…Only you will know how far on the crooked road of success these steps will take you.
With appreciation,
Andrea T. Goeglein, Ph.D.
866 975 3777
www.ServingSuccess.com