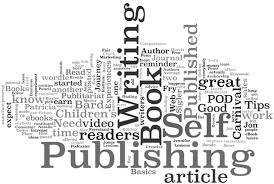 Notice the title of this post.  There is a reason, of course.
As I prepare for my upcoming Don't Die with Your Book Inside You Workshop (Saturday, March 31, 9:30  a.m. – 5:00 p.m. – 702 243 4040 to register), Gary Russo sent me this Huffington Post article about what it took to get an outstanding book, The Unbreakable Child, to the public.
Read it to experience just what it takes to succeed as a published author.  And remember, it is not about getting published, it is about writing your story no matter what happens with publishing.
Every life starts with a single breath.  Every book begins with a single written word.  And it is done!
Andrea
https://www.facebook.com/DrSuccessPhD