E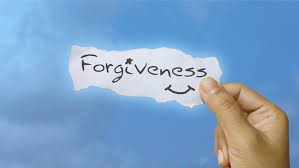 aster and Passover on the same weekend – a clear sign it is the season of renewal.  The word 'forgiveness' has come into my communications and readings so much this week that I wanted to share how diverse and versatile the action of forgiveness is in our lives.
First, I had the opportunity to review author Kim Michelle Richardson's blog and book, The Unbroken Child.  Her message is compelling and simple:  The Catholic Church has made some major mistakes.  The leadership continues to forget to ask for forgiveness.
Kim was the journalist who wrote last week's Huffington Postfollow up on Gary Russo.  Of course, forgiveness is a large part of the story in Don't Die with Your Song Unsung.
Then – and I really enjoy when this happens – I received a message from another Huffington Post journalist, Anne Naylor about her Sunday article:  Get Addicted…To Forgiving Yourself.  I strongly suggest you read this article.  After reading it, I was called to search for an article I had written in September 2010 for the EPrescott News:  Forgiveness – The Key to Business Success.
When one word or thought keeps crossing the path of my days, I know it is time to hold that word for guidance. 
Dr. Success Challenge:  This is the question I will hold for myself.  I suggest you do the same:  What 'forgiveness' do I have to experience for myself, for the companies and institutions in my life, and for individuals in my life?