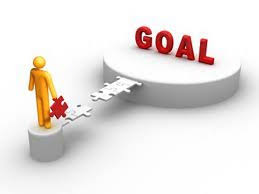 Recently I was sent a list of questions by a freelance journalist interested in developing an article for an artesian trade magazine. The article was about how to stay motivated during economically challenging times. What follows was the response I submitted:
The things you do to stay motivated in a down economy are the same things you do in any economy – it is just more difficult to be inspired to do them. So the question is not how, but what – What additional energy and focus do I have to exert to traverse this economy, this set back, or this anything? And the answer to the "what" is where – you will find the energy and focus by surrounding yourself with others – a real live social network – who will cheer you on, hold you accountable to stay the course, and hug you when you don't. People, and your relationships with them – whether they are your customers, your family, or your artisan or trade association – are the answer and they are ready, willing and able to help. Just ask.
A common tip I recommend is the following: Go back through your customer or client base. Look for those you have not been in contact with for at least 90 days – and even go back years – make a list and each day write at least one hand-written note or make a call – just to say hello, remind them of the work you did together, and that you appreciated them as customers. By the end of each week you would have contacted a minimum of 5 people. Don't directly ask for business, just listen to where they are and always circle back to why you enjoyed working with. It is your responsibility to keep the conversation positively focused. The last thing you leave them with is what they will remember, so if it's helpful, have a sincere quote or phrase to touch them with as you close.
What your social network will do is keep you accountable to yourself to take the steps. What this activity does is several fold: It helps you review your business. It helps you remember who you liked working with and why. It helps you remember all the great work you have produced and given the world. It helps you connect with others. And most of all it helps you get into action. Because the real answer to "what" is "what additional ACTION do I need to take."
Action creates energy, and energy creates a focus.
Andrea T. Goeglein, PhD
Dr. Success™
DrSuccess@ServingSuccess.com
www.ServingSuccess.blogspot.com
866 975 3777