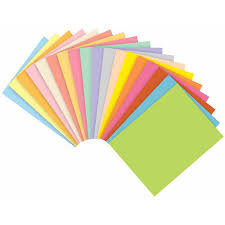 I love paper!  I love paper!  I love paper!  Every so often I feel compelled to remind myself how useful and efficient using paper is to make notes and appointments.  About 25 years ago an urban legend about a paperless future was born.  This legend told of a day we would seamlessly, and more efficiently transcend the dark ages of paper use and live happily ever after in the paperless world electronic everything.
Through the last 25 years I have sustained untold mockery for my insistence that using paper to make notes and using a paper calendar, is actually more time efficient.  Although I had attempted many times to transfer my use of a paper calendar to an electronic devise – I am the person who owned a Wizard in 1990 and then a Palm – I was always struck by how much longer it took to make an appointment in an electronic devise vs. just opening to a date page and putting down an appointment.  I can remember waiting what seemed liked minutes for a business colleague to hunt and peck their way to a date and time, only to learn it was booked and we had to begin again.  In June 2010 I finally gave in, gave up my paper calendar and its beautiful designer leather case, and began to use my IPhone, ICloud and Outlook to house all my appointments. I did it as much because I wanted something to do while everyone else was wasting time looking for their next available appointment.  I even surrendered to using the cloud-based Google Calendar for the TEDxUNLV project.
I won't belabor my trials with my IPhone, ICloud and Outlook, those were my choice.  But I will belabor Google Calendar.  For the second time in as many months, I have sat in horror as I opened the Google Calendar to find that all TEDxUNLV speaker appointments had been wiped out.  Yesterday, I invested about an hour and a half re-populating the calendar.
This is when being an Applied Positive Psychologist comes in really handy.  With each entry – that I was reading off paper BTW – I had the opportunity to say over and over again:  I Love Paper (instead of other things I would have preferred to be saying – okay I said those too, but I quickly shifted my words to improve my mood).
In the end, I was reminded how any task, no matter how distasteful, can become an opportunity to think Love, be Love, and share Love.
And so it is…Thank you.
P.S.:  Of course, I still print out my calendar every week and every few months print a hard copy of my address book.