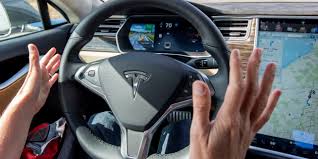 Do you have enough trust to use a driverless car?  I think I do, yet I have never driven in a driverless car.  When I think about the psychological surrender required to entrust my well-being to a multi-ton machine operated by a software system I do not know how to program, I will admit I physiologically begin to feel a bit apprehensive.
What does driving in a driverless car have to do with life, success and well-being?  Just about everything if you read Vivek Wadhwa's latest book(1), The Driver in the Driverless Car.  Wadhaw is a renowned global thinker and strategist.  In 2012, he was named an Outstanding American by Choice by the U.S. government., and as such was recognized as a person committed to "this country and to the common civic values that unite us as Americans."(2) I will admit, I was impressed by his credentials before reading the book.
While reading the book, I forgot my credential envy and focused on the message of the book.  I became aware, yet again, that trust and ethical literacy are at the core of all societies successfully surviving the technological advances on the horizon.  Wadhaw offers three questions to help access emerging technologies:
Does it have the potential to benefit everyone equally? (Think about the internet and free Wi-Fi access.)
What are its risks and rewards? (Think about the internet and free Wi-Fi access.)
Does it promote autonomy or dependence? (Think about the internet and free Wi-Fi access.)
And here is the challenge.  Not everyone developing society-changing technologies cares to answer those questions in the same way.  That is where trust comes in.  If we are to live the truth of positive psychology that people matter, then we must continually face the fact that the ethical standards we employ matters and developing moral judgement matters.  Society will only thrive when character and virtue guides our decision making.
Dr. Success Challenge:  Download the free PDF of the book from my favorite publisher, Berrett-Koehler.  Read it.  Notice how you feel.  Excited?  Afraid?  Inspired?  Paralyzed with fear?  Just notice what you are thinking and feeling.  If any of your concerns are negative, transform the thoughts and feelings by shifting how you speak about them.  Actually, write down what you are thinking and feeling and re-craft the sentences until they are at a minimum neutral.  If your thoughts are positive, think of an action you can take to garner the benefits of the shifting technologies in your life.
Take a deep breath.  It is possible to not only survive the technological changes before us, but to thrive because of the changes.  Don't take my word for it.  Listen to the conversation I had with CinePreneurship co-founder, Andrew Matthews and Kait Kellogg.  Because they are generations behind me, they have more to lose than I do if this grand technological experiment goes awry.  Let their confidence guide us all.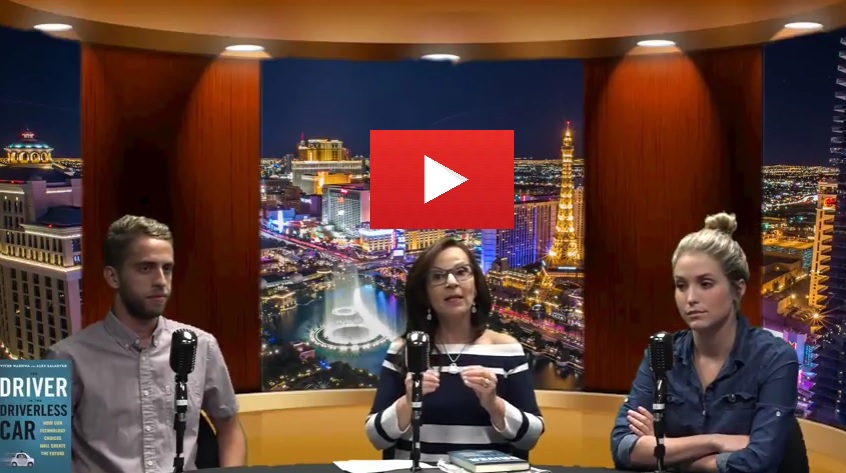 Notes:
(1) Co-authored with Alex Salkever who Vivek hints actually did the writing!
(2) Page 216 About the Author, The Driver in the Driverless Car, Berrett-Koehler Publishers.