by Andrea Goeglein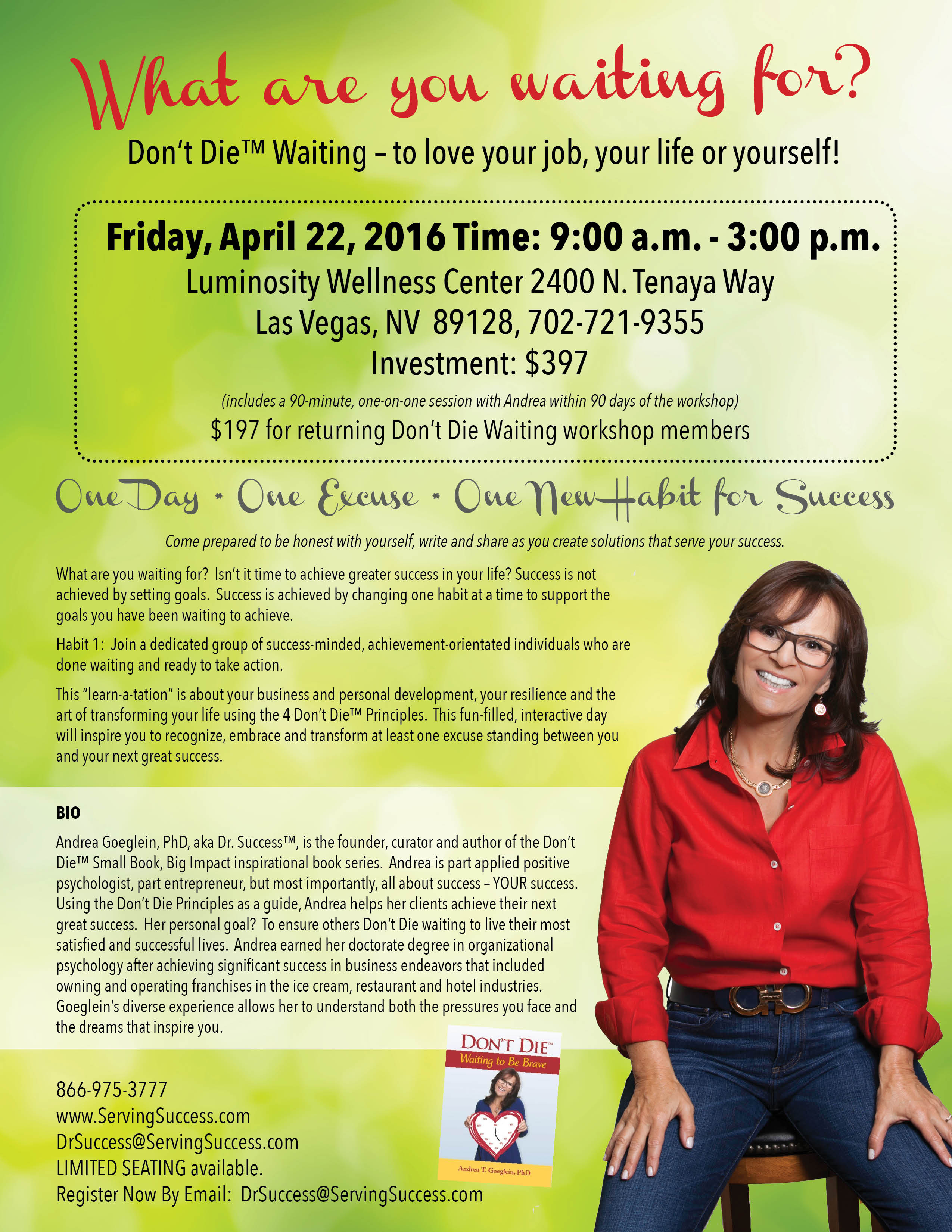 Have you ever considered waiting as a form of taking action?  This Dr. Success Challenge is short.  Just answer these questions:
Dr. Success Challenge:  Are you restless when you have to wait?  Are you uncomfortable if you are not seeing results from your efforts quickly?  What are you doing while you are waiting?
I have come to appreciate that waiting is an active state of awareness.  Have you ever considered that what you want most is not worth trading for what you want now?
Consider that what you are waiting for is actually a clearer connection to your own internal guidance.  When I write of internal guidance, I am specifically asking you to 'hear' the 'whispers' that you are overlooking because you are so busy being frustrated about the fact that what you are waiting for has not arrived yet.  Get it?
Maybe more has arrived than you are appreciating.
Of course, while you are waiting you can join me and a dynamic, intimate group of success-focused people at my workshop on Friday, April 22.
Call me direct to register:  1-866-975-3777 or email at DrSuccess@ServingSuccess.com
Note:  I would like to thank Barbara Ditlow for the conversation that presented the questions in this week's Dr. Success Challenge.