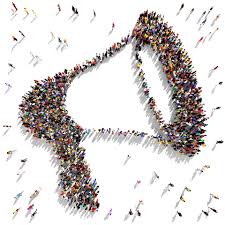 Today, September 5, 2012 marks an anniversary of sorts.  Today is the one year anniversary of the day I stood up in a church as an officiator was spewing hatred from the pulpit and slowly and repeatedly kept saying, "Father, please stop speaking."
Eventually, he stopped.

 

The security guard came to remove me, which was unnecessary since my husband and I were ready to leave.

 

As we departed, it appeared the congregation was a real-time representation of our political consciousness – about half agreed with my position, and half were yelling that they were 'against' my position.

 

One Black woman asked me to stay and fight.

 

I paused, and said, "I did not come to church to fight."

 

Many people followed us out of the service that day.

 

I doubt few were changed as much I have been by that action.
Dr. Success Challenge:  What action are you willing to take to find your voice, speak your truth respectfully, and move your spirit forward? 
Today I am thankful I leave in a nation that is diverse in thought, free to express that diversity and united in our desire (if not our opinions) to preserve that freedom of diversity and speech.

 
Peace be with us all today and love show us the way, Andrea T. Goeglein, PhD