A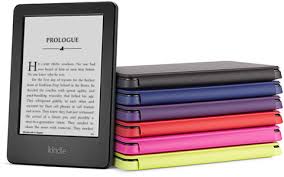 s August, 2012 comes to a close with the light of a Blue Moon, I wanted to re-post this offer that expires this Monday.  Have a safe and wonderful Labor Day Weekend.  If your travels take you to Queens, NY Resorts World New York, Gary Russo will be performing free at the 360 Bar, Sunday and Monday 2 p.m. and 4 p.m.  You will have more fun that a person should outside of Las Vegas!
Growing up on the East Coast my Dad and Uncles had a fun habit.  When we were caravaning to some family outing, the lead car generally paid for the cars behind.  When I began to drive, I continued the practice with total strangers.  Well, maybe if truth be told, as a teenager if I spotted a car driven by a hot guy, I would pay his toll!  Never got a phone number, but did get lots of hot smiles.
Since smiling started the Don't Die with Your Song Unsung story, I decided to create a Random Act of Kindle Kindness.  First, I priced the Kindle edition of the book at a silly .99 cents for the month of August 2012.  Happy anniversary Gary Russo!  Then I started going through my address book and randomly sending a copy a day to someone in one of my many, many circles.  In the gift message box I put this message:
You have received this book as a random act of Kindle Kindness celebrating the anniversary of the events in the book.  If you can, please pay-it-forward by purchasing a Kindle edition for a silly .99 cents for someone.  If not, please remember to smile as you enjoy this gift.  Thank you.   
I just started yesterday…and it has been so much fun — and cheaper than a toll costs today.  Disclaimer:  I developed this process to help drive the SEO on the book.  If you can, try it.  At a minimum you will see how little it takes to smile and elevate your mood. 
Here is the direct link to Amazon:  http://www.amazon.com/Dont-Your-Song-Unsung-ebook/dp/B006EJFM36/ref=tmm_kin_title_0 
I would love to know how this makes you feel.  Please drop me a note at DrSuccess@ServingSuccess.com  Thank you, Andrea Goeglein