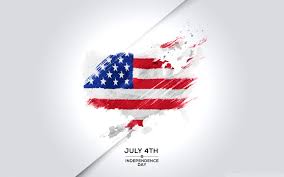 Personal growth and self-awareness is my true Independence Day.  The freedom personal discovery can deliver is something I hope we all celebrate every day.
No matter how many credentials  and experience I have in the field of the psychology of personal growth, I am always humbled when I have what I call a 'next-level' learning.  Such a learning took place last night during a conversation with a friend.
This morning, I wrote this email to someone I love very much.
I want to apologize.
I have been doing a lot of personal growth for which the planning of this event is only a superficial catalyst.
Last night in a conversation with a friend, when she was saying she does not like drama in her life, I spontaneously said:
"What I have come to appreciate is I say I don't want drama in my life, but what I mean is that as long as you do everything the way I want it done, there will be no drama."

I love you both
I am sorry
Please forgive me
Thank You.
Carl Jung supposedly stated,  "Everything that irritates us about others can lead us to an understanding of ourselves."  My challenge to you is to notice those things that you say you are not, don't like, don't want, and see if how you live your life is in alignment with the statement you are making.  Make everyday a celebration of your freedom.
Happy growth,
Andrea T. Goeglein, PhD
DrSuccess@ServingSuccess.com
866 975 3777 Toll Free
http://www.YouTube.com/user/ServingSuccess
www.facebook.com/DrSuccessPhD