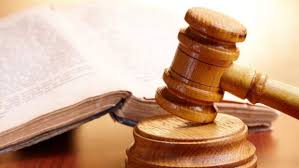 There are two things that are cornerstones to my work as Dr. Success:
1. Effective and efficient use of language to keep you self-motivated.
2. Expending the least amount of life energy for the greatest amount of result.
Being both an entrepreneur and organizational psychologist, I get to study theory and put it into practice. Over the last few months, we (my business partner and husband, Richard) made the troubling decision to give our Prescott hotel back to the lender. That has allowed a lot of time with attorneys, which is nowhere near my vision of how to spend my life time. And like all experiences, I have chosen to use this one to learn something.
What I have learned is that we can easily and effectively reduce the number of words used in legal agreements by making one change. Generally a business contract using the following terms:
Lessee or lessor
Grantee or grantor
Franchisee or Franchisor
In my experience all those words could be replaced with the following two words:
Screwee or screwor
Not only would that become word efficient, it would become life energy efficient. The sooner you recognize which one you are in any legal situation, the quicker you can get on with your life. You may not like the one you are assigned, but knowing that one small piece of information lets you know where you can efficiently spend your life energy.
Usually I sign off my blogs with "with appreciation". Today I will sign off…,
With appreciation for understanding I have been the screweed,
Happy Easter and Passover, Andrea T. Goeglein, Ph.D.
866 975 3777
https://www.servingsuccess.com/
Feel free to comment using the "comment" link at the top of the page