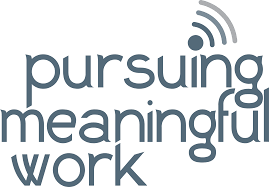 I invested several hours yesterday developing this Saturday's Don't Die workshop.  Part of that work was reviewing comments from people who have shared they have been touched by the work we have done together in the past.  I dug out a copy of Jana Ruth's book, P.L.A.Y.  Jana told me that because I had allowed her to be the closing session of my first women's conference — she was able to return the following year with her book completed and ready for sale!
In the middle of my preparation, I received a message from Steve Purdon, President of the EnneagramLas Vegas.com   Steve shared with me an email he had received from a participant in one of the many Enneagram Master Lecturers Series he hosts.  The participant shared how markedly life had changed since learning the Enneagram and thanked Steve for supporting his personal development.
I mention these two instances because I made no profit from 6 months of work on the women's conference, and Steve hosts the lecture series for only a good will donation.  With that in mind, I suggest you read Ariel Schwartz's article in Fast Company, How to Find Meaningful Work.
As always, do not misunderstand — I like money, I always expect to make lots of money, and yet I have experienced some of my greatest gratification in my work at times when I made no money at all! I can't wait to have both gratification and high compensation!
Happy Monday. And it is done, Andrea Goeglein
P.S. If you would like information about this Saturday's Don't Die workshop, write me at DrSuccess@ServingSuccess.com