by Andrea Goeglein
I have decided waiting is for sissies and I am no sissy!
In 2012 I took a class from MentorCoach entitled Big Sky Thinking.  In that class we used a book, WishCraft by Barbara Sher.  I like the book so much, I continue to use it with almost all my new clients.  What I really like about WishCraft and Barbara Sher is that she inspired a goal in me.  On the 30th anniversary of WishCraft's publication, and somewhere around Barbara's 70th birthday, she created a link to distribute her bestselling book for free.  She did that to honor all those who she had worked with and benefited from her book.
The goal she inspired in me was the desire to do the same with one of my Don't Die™ books.  Of course, I was waiting for some momentous occasion similar to Barbara's.  As I prepared to go off to the second of my four retreats leading up to my 60th birthday in December of 2015, it struck me.  Why wait?  Who said I had to have some over the top success with my books before I gave a book away?  Who said I had to wait for some yet undefined and yet-to-be achieved success to arrive?
Really, sometimes what I need to relearn is so obvious I startle myself.  Who has been teaching for the last year: Don't Die Waiting?  Who has devoted all her work from writing, to speaking, to consulting and back again to the theme of Don't Die Waiting?
So, Don't Die Waiting.  Here get your free copy of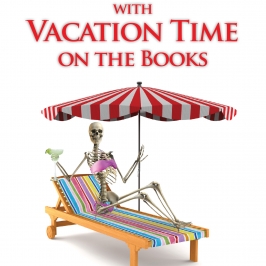 Enjoy.  Thank you.