By Andrea Goeglein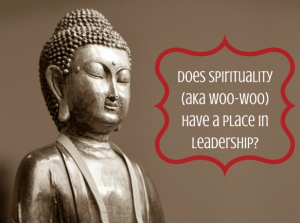 "True greatness, true leadership, is found in in giving yourself in service to others, not in coaxing or inducing others to serve you."   J. Oswald Sanders
Spirituality and leadership have been topics near and dear to my heart since I did my doctoral research in the mid-1990's.  Back then, I believed that developing the positive spirit of a leader would guide the way to a more ethical way of doing business.  Why was my thesis important? I believed then as I do now, a more ethical business community will lead to a more ethical society.
Almost 25 years later, and more Enron's and Bernie Madoff's than any of us care to name, I refuse to let go of my thesis.  During a time when it appears I could not have been more wrong, I am doubling down on my original thesis.
Just because it appears something has not happened yet, does not mean it still cannot happen.  Put your focus where you want your result – always!
In fact, I have a found a partner who agrees, Dr. Anthony Gatling, Associate Professor of Management at UNLV and E2M.  Watch as we discuss our experiences, give examples, and work toward making my thesis a reality.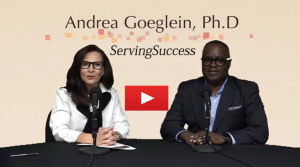 3 Key Points about Spirituality and Leadership:
All work is spiritual work. You bring the spirit to enliven yourself and others.
A company that has succeed in connecting the dots between meaningful business and enlivening the spiritual nature of the individual:   Starbucks publicly declares their leadership focus on "love, humanity and humility".
Organizations have a responsibility to create environments to encourage meaningful and purposeful work.